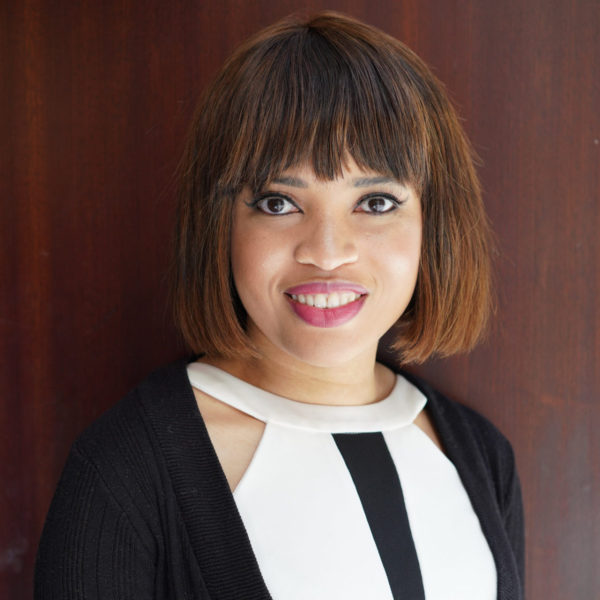 Efe Ukala is the founder of ImpactHER, an impact driven organization that focuses on bridging the financing gap for women-led small and medium-sized enterprises (SMEs) in Africa through investor readiness training, mentorship, market access, and other support.
ImpactHER has supported over 10,000 African female entrepreneurs in 48 African countries, on a pro bono basis, on how to run successful businesses and become investor-ready. ImpactHER's intervention has, (i) launched hundreds of African female-led businesses online, (ii) helped African women supply their products to U.S. vendors, and (iii) given African female-led SMEs access to institutional capital.
Efe designed and created the Africa curriculum for Google's Women Will initiative (entrepreneurship and workplace training modules) which is currently being used to train over 10,000 women across Sub-saharan Africa. Launched in Sub-saharan Africa in 2019, Women Will is a Google initiative to create economic opportunity for women everywhere, so that they can grow and succeed.
Also, as an investment/private equity lawyer, Efe has extensive experience in private and public investments arising out of frontier markets, inclusive of Kenya, Nigeria, Ethiopia, Zimbabwe and Rwanda. She has advised on investment worth over $15 billion in the U.S. market and over $1.3 billion directed into Sub-Saharan Africa. Previously, she served as lead counsel and Chief Compliance Officer at a private equity firm focused on investing into Sub-Saharan Africa. Currently, she serves as Vice President and Assistant General Counsel at JP Morgan where she advises institutional investors.
In 2019, Efe was appointed to serve as a committee member on the African Union's African Diaspora Health Initiative Steering Committee. Additionally, Efe served as the 41st Vice President of the Association of Black Women Attorneys NYC.
Efe received her A.B. from the University of Chicago where she was a Jeff Metcalf Fellow and her J.D. from Washington and Lee University School of Law. Efe is a member of the New York State and New Jersey State Bars.